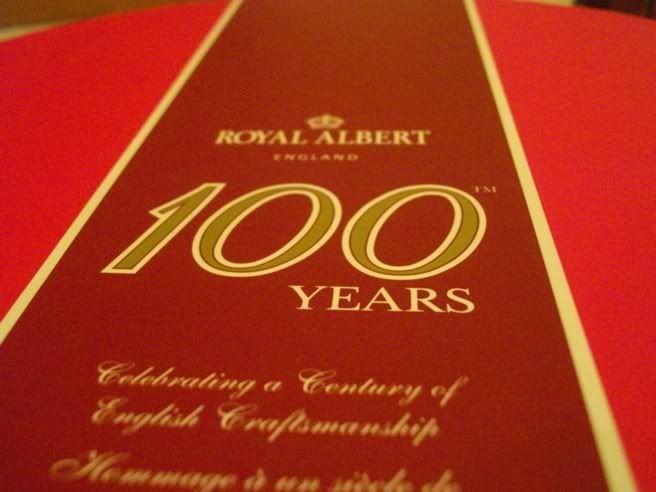 i received this gorgeous cup & saucer & tea-plate set for my birthday last week.
it is from the Royal Albert 100 Years collection, with a different pattern representing every decade.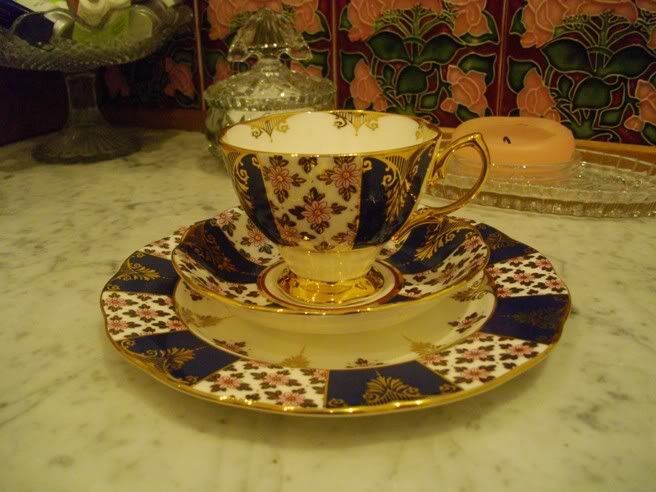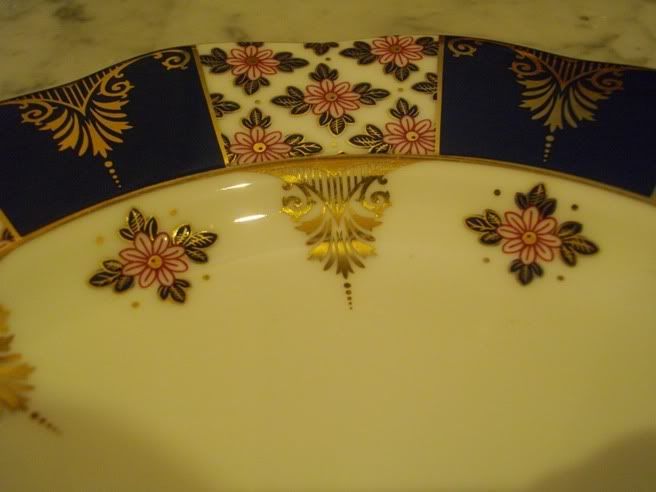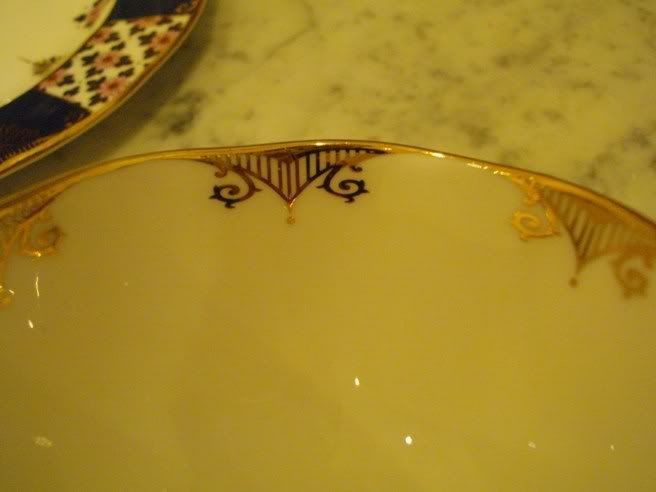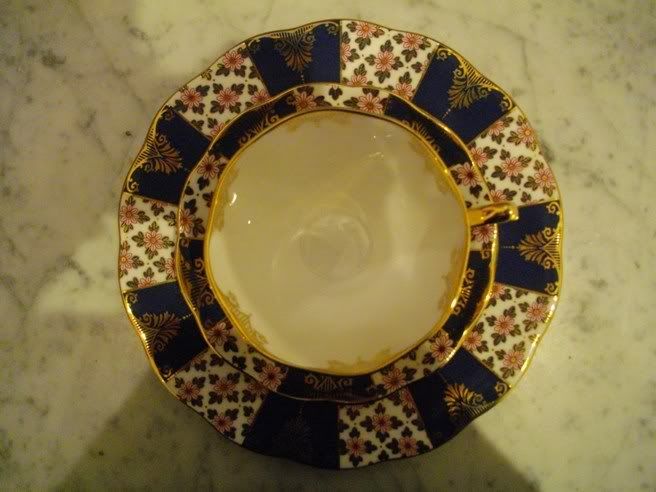 this particular one is from the early 1900s & is called Regency Blue:
"1901 signalled the end of Victorian times & the start of the Edwardian era. after a reign of almost 60 years, Queen Victoria was succeeded by Edward VII. the Regency period ran around the turn of the century & Regency Blue is reminiscent of typical designs of the day, with rich cobalt blue & deep maroons, highlighted with gold accents."