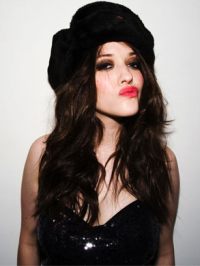 i just read nick & norah's infinite playlist (which i
highly
recommend!) & cannot wait to see the movie (also starring michael cera).
kat dennings is the most perfect norah i could ever imagine.
you may know her as the bratty bar mitzvah girl from sex & the city, or the daughter in the 40 year old virgin.
gorgeous, talented, intelligent & funny, i can't wait to see more of her work.
cute interview with her
here
.